U type Screw Conveyor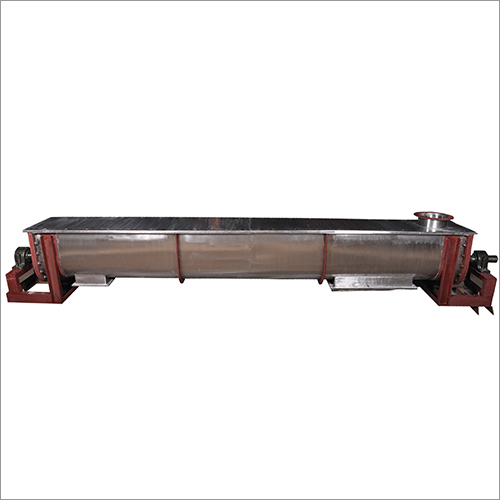 U type Screw Conveyor
Product Description
With the constant aid of our expert team, we are also engaged in manufacturing and supplying a wide range of U Type Screw Conveyor. These types of conveyors are large in the size so specially designed by keeping the mind the diverse need of our clients. We prepare our product as per use and suitability of the customers.
Our advanced technology and well modern design aware engineers enable us to produce different sizes and design of the same products. We have well arranged warehousing facility to keep these products safely.
This Conveyor is used in various industries such as chemical factories, construction sugar factory, and cattle feed factory and many more. These conveyors are available from large to medium load with us.
High quality motor and gear box, with heavy duty design, large torque and low noise
Outside tube complete with one inlet, one outlet, end flange, and inspection window
Standard fitting parts, middle bearing, end bearing, splined shaft coupling Lifting eyes on each tube section, convenient for transport and installation
Small diameter, great efficiency, high throughout rates
Easy to Operate, Low Maintenance, Economical, Easy Installation, Feed and Discharge in Various Position, Excellent Performance, dusting free
Chemical, Food, Pharma, Minerals, Guar Gum, Starch, Cellulose, Pigment Colors, Minerals Ores and etc.